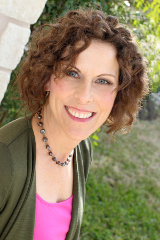 Stephanie Riley Hahn, P.T. is a licensed physical therapist and certified Pilates instructor with years of experience helping women overcome pelvic health issues such as urinary incontinence, pelvic floor weakness, and pelvic pain. She currently helps women through her Pilates studio,
Mind+Body Wellness
, as well as the
Relate Center
for physical therapy.   Ms. Hahn co-authored
A Woman's Guide to Pelvic Health: Expert Advice for Women of All Ages
to educate women about how they can help themselves restore pelvic health with a pelvic exercise program that has proven effective for hundreds of women. Her areas of special interest include helping clients improve their movement and function by strengthening the abdominal, spinal, and pelvic floor muscles, which leads to self-confidence.
She earned her Bachelor of Sciences Degree in Physical Therapy from the University of Texas Health Science Center in Dallas, and her certification as a Pilates instructor from the PhysicalMind Institute. Ms. Hahn founded Austin, Texas' first women's physical therapy health practice, focusing on evaluation and treatment of pelvic floor disorders. She has over 15 years as a physical therapist specializing in women's health.
Ms. Hahn lives with her husband and three active sons in Austin, TX, and loves traveling, camping, and fishing with her family. She also enjoys running, and frequently competes in races.
You can reach Ms. Hahn by email at stephanie@mindplusbodywellness.com.