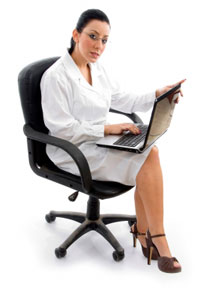 Are you a woman suffering from urinary incontinence (UI)? Are you afraid to ask your doctor for help? If so, here are some facts and statistics about UI that may shock you, and give you the courage to ask for help.
You Are Not Alone
Between 13 and 18 million women are regularly affected by UI, and one in four women over the age of 18 has experienced UI. According to the American Association of Family Physicians (AAFP), the number of women affected by UI will only increase as baby boomers age (and there are currently about 79 million baby boomers). At the same time, studies show that about 50% of the women suffering from UI never ask for help. Women who do ask for help wait, on average, almost seven years before doing so.
You are not alone in dealing with UI or in hesitating to ask for help.
Doctors Are More Aware of the UI Problem
According to AAFP, primary care physicians are now seeing many patients complaining of UI. In fact, UI has now become a more prevalent issue than even diabetes or Alzheimer's for these doctors. Urologists and ob/gyns are seeing the same rise in patients complaining of UI. As a result, UI is starting to become one of the issues to which doctors pay close attention. What does this mean for you?
Don't be surprised if your doctor asks you about UI, and don't be afraid to raise the issue if your doctor doesn't ask.
UI is Not Normal at Any Age
An amazing 35% of the women who have never reported their UI symptoms to a doctor have not raised the issue because they assumed that UI was a normal part of aging. We've got news for you: UI is not normal at any age. While many aging women do experience UI, not all aging women do. More importantly, there are many treatments available for women experiencing UI at any age.
No matter your age, if you experience symptoms of UI you should get help.
Don't run around with wet panties when you don't have to. Arm yourself with knowledge by learning more about UI on this site, or ask for help from your doctor.
If you enjoyed this post, we invite you to check out our book, leave a comment, contact us, download our free ebook, or interact with us on Twitter and Facebook.
Image courtesy of imagerymajestic / FreeDigitalPhotos.net